Welcome
Intrepid Media is a Oak Harbor, WA virtual tour company servicing all of North West Washington. We offer the very best 360 virtual tours, powerful marketing tools, and self service solutions. All of our services, and tools are professionally designed so you look your best, drive more traffic, and increase sales while spending less. Through our network of service providers, we are also able to offer virtual tour solutions anywhere in the world!
We are a recognized leader in interactive 360° panoramic virtual tours. Our technology is the perfect solution for anyone trying to sell anything via the web, real estate, or a brokerage looking to efficiently and cost effectively create their own 360° real estate tours. Our technology is not limited to real estate tours. We can customize the look and feel of our tours to create a professional grade virtual tour of any type of property or item including but not limited to:
Virtual Home Staging by
Intrepid Media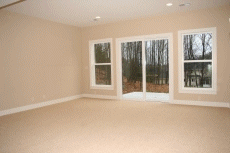 Got Vacant Listings? Now stage your home easier than ever before with our new virtual home staging product. Read more...
Auction Inventory, Automobiles, RVs, Motor Homes, Beauty Salons, Spas, Banquet Facilities, Bed & Breakfasts, New Home Developments, Churches, Campgrounds, Cities, Towns, Neighborhoods, Residential Associations, Commercial Real Estate, Corporate Offices, Condominium Units, Convention Centers, Cruise Ships, Events, Factories, For Sale by Owner Real Estate, Before & After Work of General Contractors, Golf Courses, Government Facilities, Health & Fitness Clubs, Historic Buildings, Libraries, Malls & Shopping Centers, Marinas, Boats, Medical Offices & Hospitals, Meeting Facilities, Manufactured Homes, Motels, Hotels, Resorts, Museums, Nursing Homes & Retirement Facilities, Parks & Recreation, Prof Offices (Attorney, Dental, etc), Scenic Areas, Schools, Colleges & Universities, Showrooms, Ski Resorts, Stadiums, Theme Parks, Water Parks and Vacation Rentals.
Bookmark & Share